Rose Garden Pavilion Wedding
Situated in the Adelaide Botanic Garden, located in the heart of the Adelaide city, you and your guests will experience a wedding reception within an oasis of beautifully landscaped gardens and stunning architecture. The all-inclusive venue allows for a 15x30m fully set marquee pavilion overlooking the picturesque and romantic International Rose Garden, inclusive of wooden hoecker flooring throughout, an outdoor cocktail space, furniture and lighting, a catered sit-down dining experience, with beverages and all site and hire fees. Experience the beauty of an all-inclusive Marquee Wedding Reception and Ceremony celebration for your guests that will be remembered for ever in a truly unique botanical garden setting.
A Summer Marquee Wedding in Adelaide's Rose Garden
When it comes to creating unforgettable memories, few settings rival the Adelaide Botanic Garden's Rose Garden Pavilion for a summer wedding. At Blanco Weddings, we specialize in curating the perfect outdoor wedding reception within this breathtaking botanical paradise.
The Essence of Romance in the Rose Garden
Adelaide Botanic Garden's Rose Garden is the epitome of romance. It blooms with life and colour, creating a natural tapestry of beauty that sets the stage for a dreamlike wedding. An outdoor wedding in this idyllic garden is an experience like no other, where your love story becomes entwined with the very essence of nature.
Marquee Weddings: Elegance Meets Nature
Our Marquee wedding venue nestled in the heart of the Adelaide Rose Garden combines the elegance of a traditional wedding reception with the allure of an outdoor celebration. Imagine dining and dancing under the open sky, surrounded by the scent of blooming roses and the gentle rustle of leaves in the breeze. We specialize in creating magical outdoor wedding experiences, and our Marquee wedding venue is no exception. We offer the ideal space for your summer wedding reception, complete with all the amenities you need for a seamless celebration.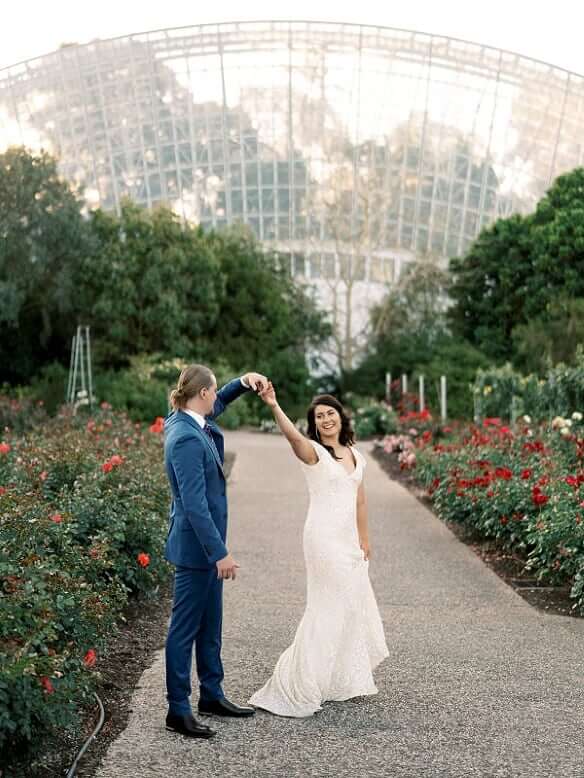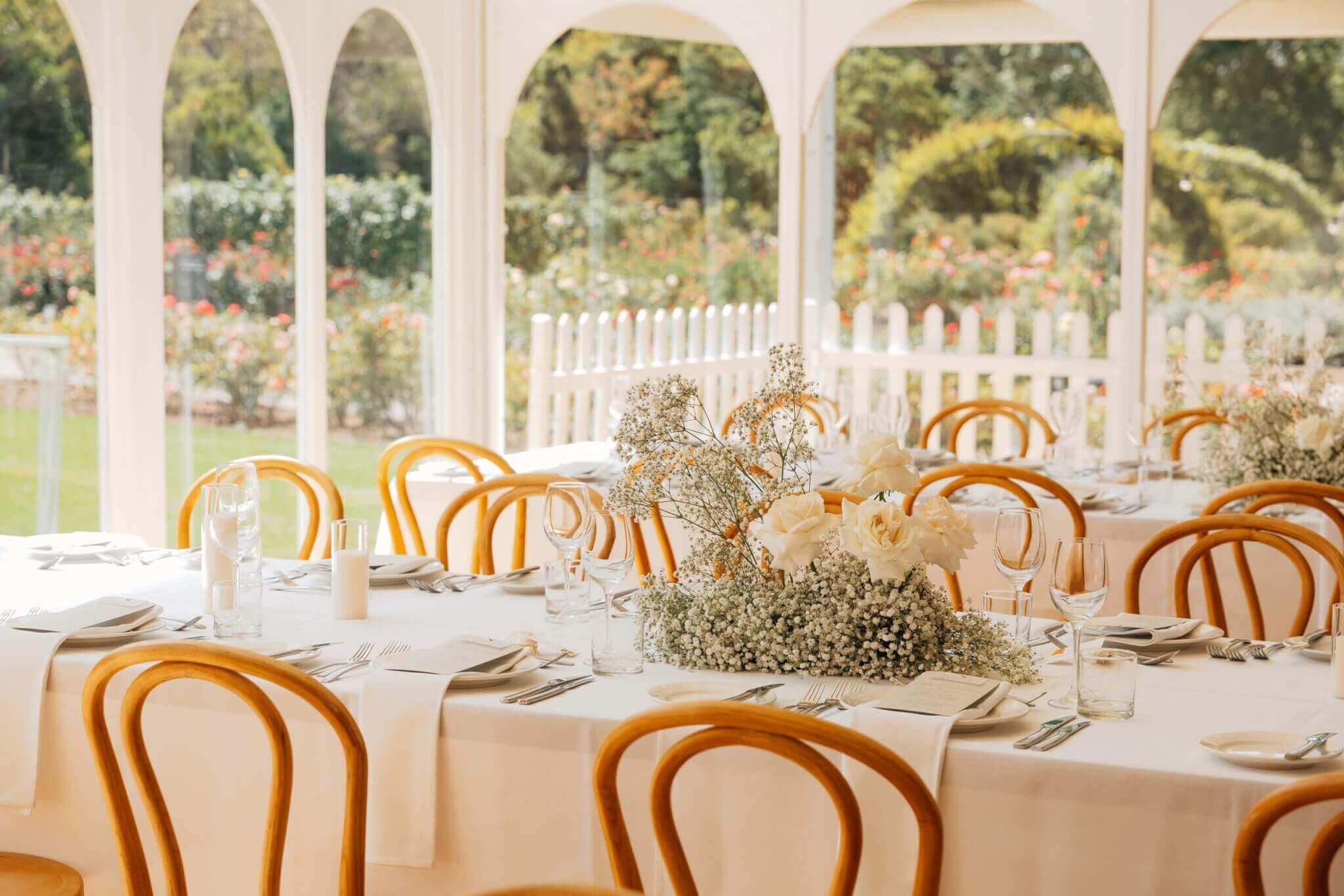 A Marquee Reception to Remember
Your Marquee wedding reception at the Adelaide Rose Garden is designed to be as unique as your love story. Our team will work closely with you to tailor every detail to your vision. From seating arrangements to décor, lighting, and entertainment, we ensure that your reception is an authentic reflection of your style and personality. As a cherished wedding venue in Adelaide, the Rose Garden Pavilion offers versatility that allows us to host both intimate gatherings and grand celebrations. It's the perfect canvas for crafting a wedding reception that's as unique as your love.
Contact Us to Plan Your Marquee Wedding
If you're ready to begin your journey as a married couple and celebrate your love amidst the breathtaking beauty of the Adelaide Rose Garden, reach out to Blanco Weddings. Your perfect outdoor wedding reception is just a click or call away, and we can't wait to be a part of your story.
We are committed to creating the most perfect, magical and memorable wedding day. Should you have any queries, please do not hesitate to contact us.
Make your "I do" truly special with Blanco Weddings.